Sign up for our course today and be one step closer to having your Texas License-to-Carry (LTC)!
Handgun Training Online Course
HANDGUN
LICENSE
.COM
was created by computer-based training experts to offer an ONLINE Educational LTC Program that would bring convenience and ease to customers, without compromising on content.
HANDGUN
LICENSE
.COM
is committed to providing:
Exceptional customer service.
A learning style that is engaging as well as educational, with an emphasis on safety.
High quality, relevant and required material, current with today's times.
Enhanced audio/video retention features within our course.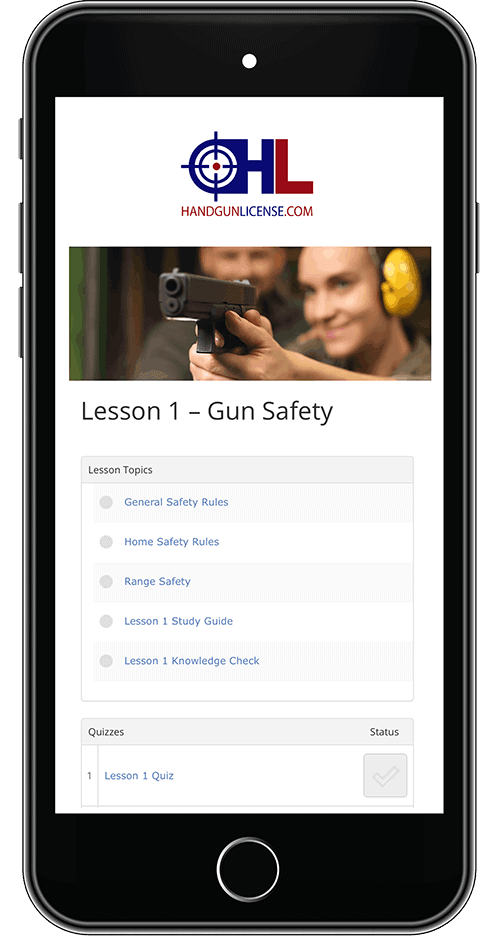 Important Steps to Complete Your License to Carry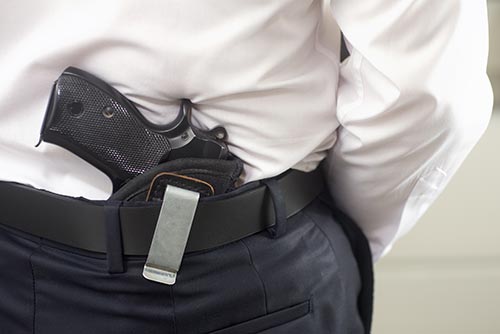 Supplies Needed to Complete your License to Carry Process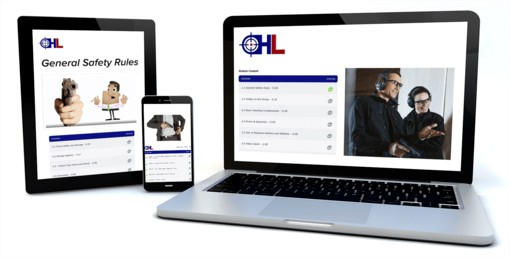 PART 2 — RANGE/INSTRUCTOR
We have instructors located all over Texas! Once you complete the online portion with
HANDGUN
LICENSE
.COM
, we can assist you in finding an instructor/range in your area.
Please Note: You will pay your instructor for this portion separately.
Instructor will provide the following 1 to 2-Hours of:
Range Instruction – Basic Range Safety
Range Proficiency Test – Actual demonstration by the applicant of the applicant's ability to safely and proficiently use a handgun.
CHL (Concealed Handgun License) Course
or

LTC (License to Carry) Course?
The Concealed Handgun License (CHL) was replaced with License to Carry Handgun (LTC) in January of 2016 (House Bill 910). Any individuals with a valid existing (CHL) license are free to carry a handgun openly and/or concealed under the new License to Carry (LTC) laws— but if your' (CHL) has expired  or you are looking to get your License to Carry (LTC) for the first time.
Our LTC Course is State approved and updated with the most current laws in Texas!
We live in a technology driven world. As a trusted leader in online training we have worked very hard to bring this course to the people living across Texas. We are Texas Proud!
Fully approved by the Texas Department of Public Safety!
Extremely Convenient!
Amply Study Time!
Less Intimidating!
If you want a thorough understanding of Texas Handgun Law and a confidence in the proper use of handguns, then this is the course for you. Get started today!
Online Handgun Course with 4 Disctinct Training Modules:
Learn about laws that relate to weapons and the use of deadly force.
Handgun use and safety, including the use of restraint holsters and methods to ensure safe and secure carrying of handguns.
Non-Violent Dispute Resolution
A non-violent dispute resolution is always best. Use non-violent solutions to avoid violence whenever it is possible.
Proper storage practices for handguns with an emphasis on storage practices that eliminate the possibility of accidental injury to a child. Each module has its place in providing a well-rounded education of handguns, proper etiquette and using them in real life.
DPS Required Material – Online LTC Training!
Completing these modules will be the first step in getting your Handgun License. This online handgun training course will assist you with becoming a confident and responsible handgun owner.
Fully Approved, Quality Content
When considering our course over another remember one thing: Not all courses are created equal!
It's important to know if a course is approved by the state of Texas. Our course is fully approved, and we are authorized to teach Texas citizens about the responsibilities and benefits of owning a handgun. It is our privilege to do so.
Our content is easily digestible in modules each with its own set of videos outlining in an educational and quick way about each vitally important topic to gun ownership. Our course is easy to use, but we don't skimp on quality content. Our content is to the point and touches all key areas relating to your legal rights, gun safety, non-violent dispute resolution and the proper ways to store your guns so that safety is the top priority for all who come into contact with your handgun.
Flexible For Your Schedule
Our content is computer-based and works with your busy schedule. The course is set up so that you can login in whenever it's convenient for you whether that's after the kids have gone to bed or early in the morning while everyone else is asleep.
Our content is found on our dashboard and broken into separate modules. By clicking on a module, you will be able to view those set of videos pertaining to that topic whether that's gun safety or best practices for gun storage. As you make your way through the course you will be prompted to take a quiz to reflect back on what you learned. Each module builds upon the other so ensuring you watch each module in order will be very important.
Taking the next steps to get your license-to-carry (LTC) can seem a bit daunting but we've taken all of the guesswork out of getting your handgun license by presenting it in an easy, online format. We hope you'll sign up today to begin the process of becoming a handgun owner.
"Love the fact that I could take the course at my own pace & the step by step instructions from start of course to licensing was on point. I have recommended family and friends to this course. Thank you so very much!"
"Owning a business and having kids keeps me busy and it's hard to find time to take a day to sit in a class. The online service allowed me to take the class at my own pace after the kids are in bed. Michele was an immense help and got me set up for my shooting portion quickly and close to home."
"Quick, easy, and very informative curriculum! The price is amazing for all the information and how quickly you can get certified. I definitely recommend to anyone looking for their LTC education certification."
Our clients often finish the 4-hours of online training in just one day!